Support Red Door Animal Shelter and volunteer at the Bunny Rock 5K & Egg Hunt!

Date: Saturday, April 11, 2020
Times: Volunteer check in between 6:30 a.m. and 7:30 a.m.

Location:
Montrose Harbor
601 W Montrose Ave.
Chicago, IL 60613
Amenities: All volunteers will receive a volunteer t-shirt, snacks and we can sign off on any volunteer hours.
80's Rock Music: Everyone's favorite 80's Rock music will be played at the Start and Finish!
Charity: We're proud to announce Red Door Animal Shelter as the official charity partner of the 2020 Bunny Rock Chicago! Red Door Animal Shelter is a no-kill shelter committed to helping animals in need. Its primary focus is on the rescue, shelter and adoption of cats, dogs and rabbits—the three most popular pets in the United States.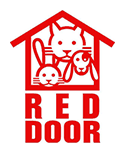 Website: www.bunnyrock5k.com
Follow us on Facebook: Come find us on FACEBOOK for amazing giveaways and instant information!